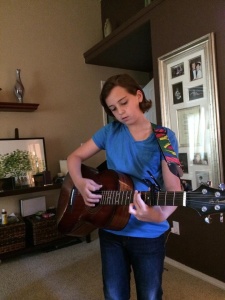 Hey friends
Thanks for stopping by my music website.
I have openings for guitar players at all levels: beginner, intermediate or advanced.
Maybe your playing needs a spark: let me help with music theory,
ear training and more.
Acoustic guitar players: I can help you with strumming patterns and fingerpicking styles.
Electric guitar players: let me help you master a variety of musical styles and genres.
Singer / songwriters; let me help you improve, expand and develop your songs. I can help you break out of your musical rut.
Teaching locations:
Monday in Salmon Creek
Tuesdays, Thursdays and Fridays in Camas.
Contact me here for more info.