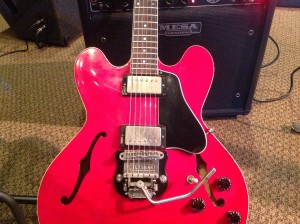 Hi there!
Thanks for stopping by at my website.
I offer private music lessons for the following:
Voice
Guitar ( acoustic and electric )
Bass guitar
5 string banjo
Mandolin
Piano
Music theory
Song composition
I offer 1/2 hour lessons, which is what most students prefer.
One hour lessons available depending on the day.
I offer music lessons on the following days and locations:
Monday afternoons ( Hazel Dell – west Vancouver )
Tuesday, Thursday and Fridays ( Camas / Washougal )
All ages taught from 6 to 60.
With younger students I like to meet in advance to make sure we connect ( student and teacher)
Feel free to call / email for more information.
Thanks for visiting stevehotra.com